The A&LE Fund Switzerland carries out the second major act of support to my work as an artist by the acquisition of a set of 42 notebooks, covering the period 1981 to 2015. Thank you from the bottom of my heart.
Here is a heuristic overview, not chronological and changing over time ...
... in homage to you Michel Antoine Bourdon-Ernst who was the most true of my friends, like an indestructible rock, carried away by the severe tackles of life. I love you. HuGo MoToR 2017
---
Le fonds d'A&LE en Suisse réalise le deuxième acte majeur de soutien à mon travail d'artiste par l'acquisition d'un ensemble de 42 carnets, couvrant la période 1981 à 2015. Merci du fonds du coeur.
Voici un aperçu heuristique, non chronologique et changeant dans le temps ...
... en hommage à toi Michel Antoine Bourdon-Ernst qui fut le plus vrai de mes amis, tel un rock indestructible, emporté par les tacles sévères de la vie. Je t'aime. HuGo MoToR 2017
---

HuGo MoToR
2007-2008 Carnet 21 Page 056 © ADAGP Paris 2017 Scan ham 0211515
Courtesy A&LE Fund
---

HuGo MoToR
1995-1998 Carnet 10 Page 011 © ADAGP Paris 2017 Scan ham 0100708
Courtesy A&LE Fund
---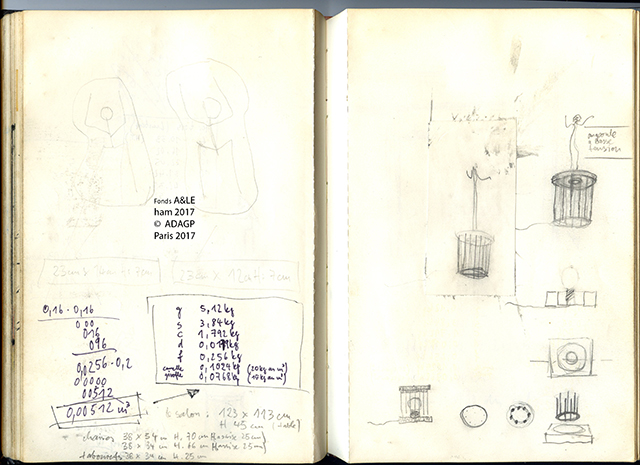 HuGo MoToR
1992-1993 Carnet 08 Page 035 © ADAGP Paris 2017 Scan ham 0080594
Courtesy A&LE Fund
---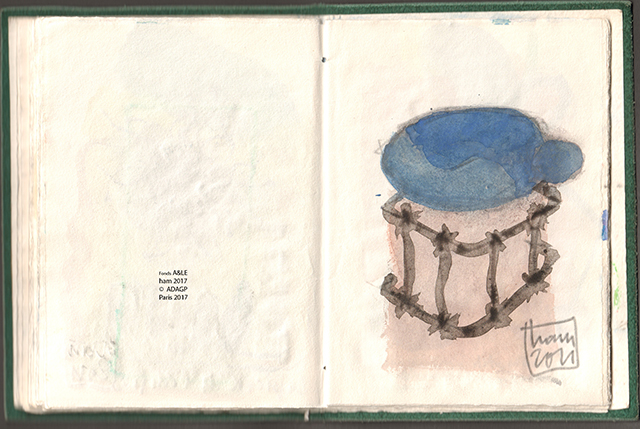 HuGo MoToR
2011 Carnet 34 Page 034 © ADAGP Paris 2017 Scan ham 0342259
Courtesy A&LE Fund
---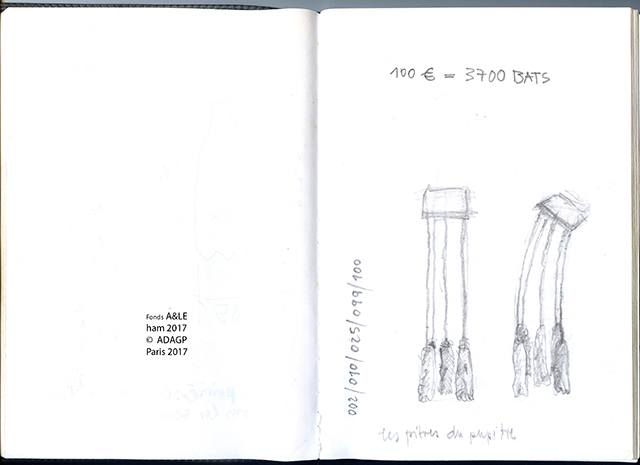 HuGo MoToR
2001-2003 Carnet 12 Page 033 © ADAGP Paris 2017 Scan ham 0120815
Courtesy A&LE Fund
---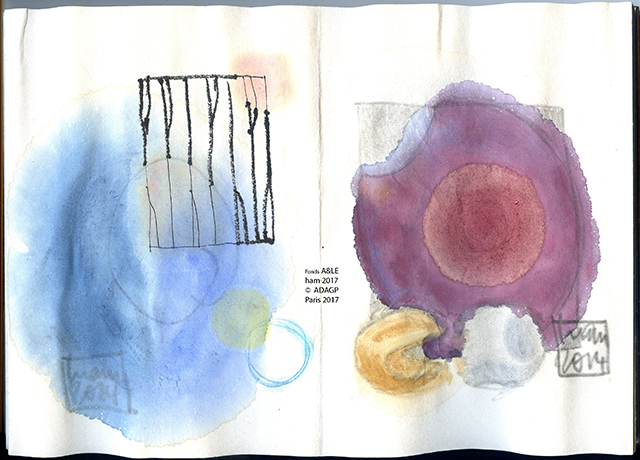 HuGo MoToR
2014 Carnet 40 Page 019 © ADAGP Paris 2017 Scan ham 0402654
Courtesy A&LE Fund
---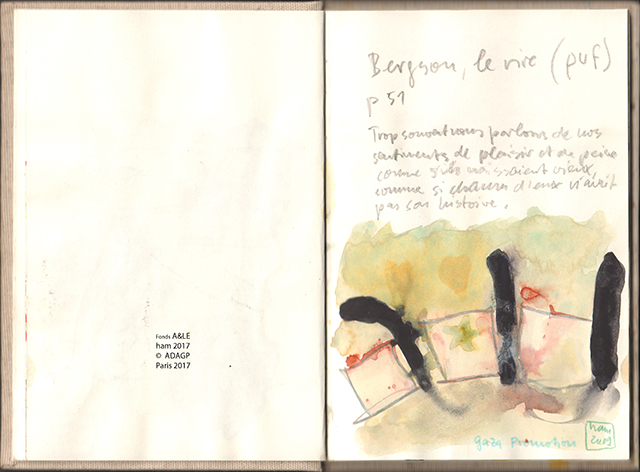 HuGo MoToR
2008-2009 Carnet 23 Page 009 © ADAGP Paris 2017 Scan ham 0231601
Courtesy A&LE Fund
---


HuGo MoToR
2008 Carnet 27 Page 055 © ADAGP Paris 2017 Scan ham 0271811
Courtesy A&LE Fund
---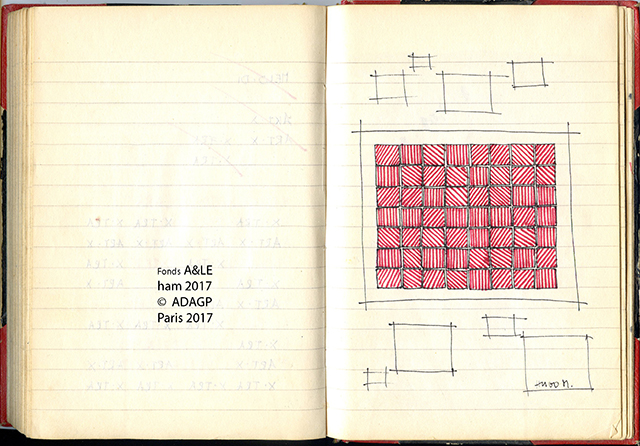 HuGo MoToR
1981-1984 Carnet 02 Page 091 © ADAGP Paris 2017 Scan ham 0020120
Courtesy A&LE Fund
---

HuGo MoToR
2007 Carnet 20 Page 029 © ADAGP Paris 2017 Scan ham 0201450
Courtesy A&LE Fund
---

HuGo MoToR
2010 Carnet 33 Page 037 © ADAGP Paris 2017 Scan ham 0332221
Courtesy A&LE Fund
---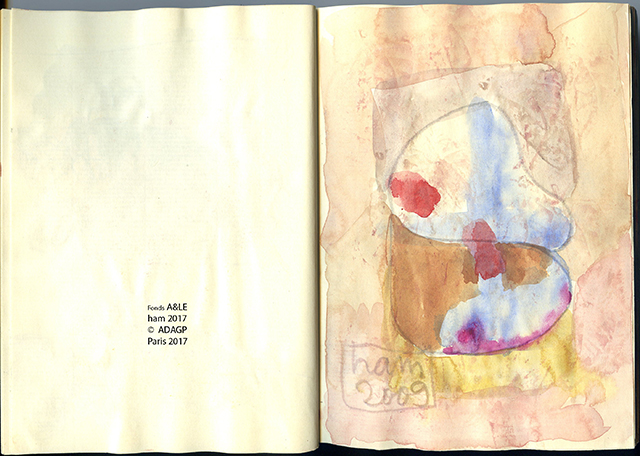 HuGo MoToR
2009 Carnet 28 Page 009 © ADAGP Paris 2017 Scan ham 0281855
Courtesy A&LE Fund
---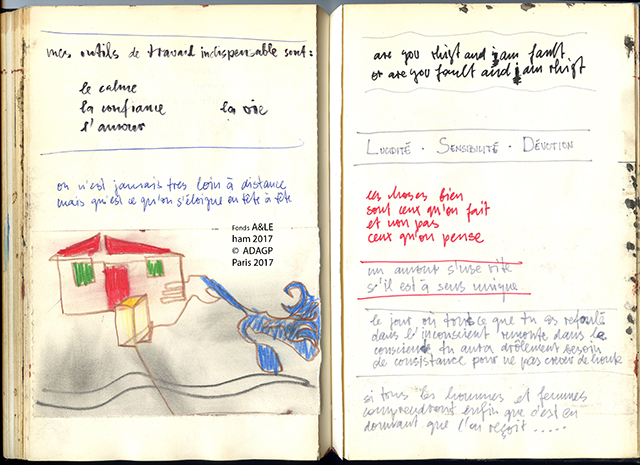 HuGo MoToR
1996 Carnet 11 Page 044 © ADAGP Paris 2017 Scan ham 0110769
Courtesy A&LE Fund
---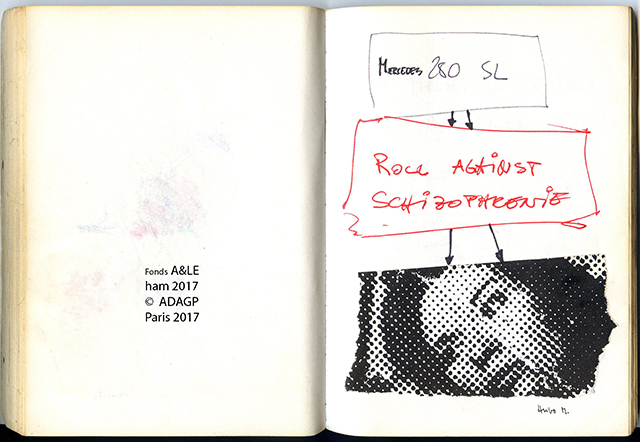 HuGo MoToR
1982 Carnet 03 Page 062 © ADAGP Paris 2017 Scan ham 0030196
Courtesy A&LE Fund
---


HuGo MoToR
2014 Carnet 41 Page 057 © ADAGP Paris 2017 Scan ham 0412714
Courtesy A&LE Fund
---

HuGo MoToR
2004-2005 Carnet 15 Page 003 © ADAGP Paris 2017 Scan ham 0151119
Courtesy A&LE Fund
---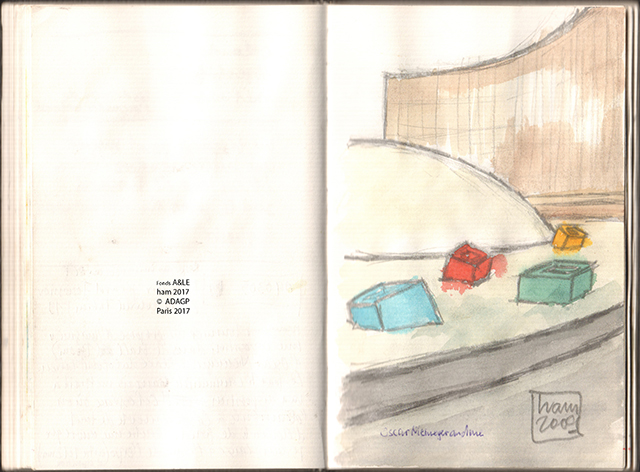 HuGo MoToR
2009 Carnet 30 Page 042 © ADAGP Paris 2017 Scan ham 0302059
Courtesy A&LE Fund
---


HuGo MoToR
2008 Carnet 26 Page 001 © ADAGP Paris 2017 Scan ham 0261716
Courtesy A&LE Fund
---

HuGo MoToR
2011 Carnet 36 Page 027 © ADAGP Paris 2017 Scan ham 0362353
Courtesy A&LE Fund
---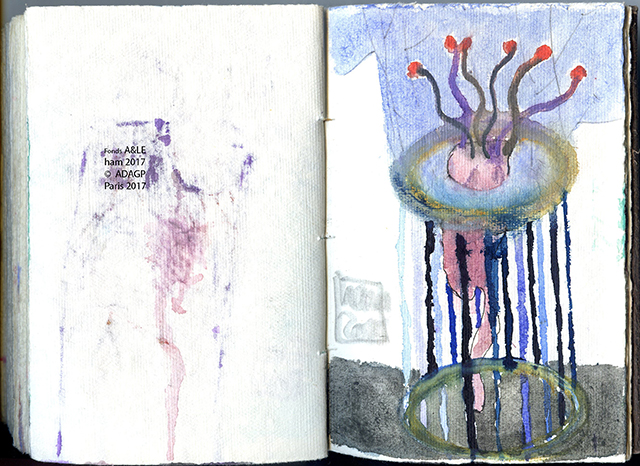 HuGo MoToR
2015 Carnet 42 Page 110 © ADAGP Paris 2017 Scan ham 0422827
Courtesy A&LE Fund
---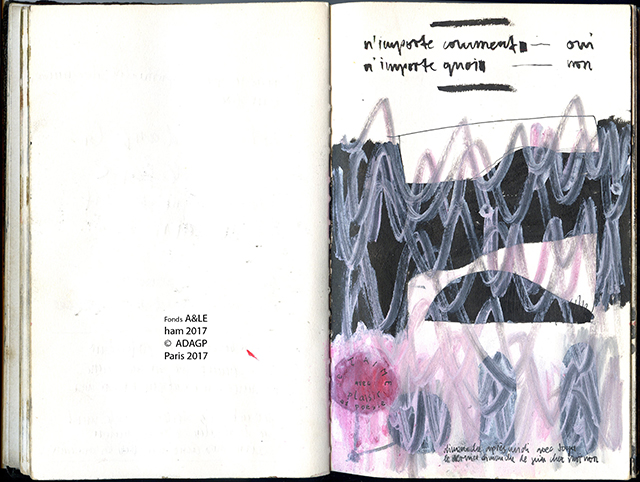 HuGo MoToR
1991-1992 Carnet 07 Page 040 © ADAGP Paris 2017 Scan ham 0070497
Courtesy A&LE Fund
---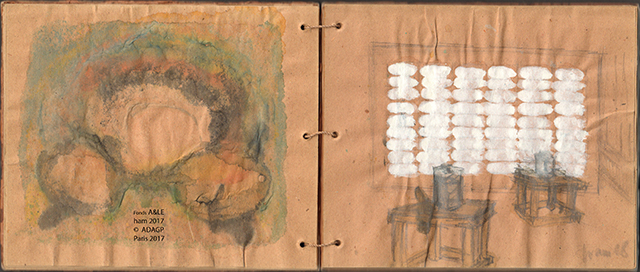 HuGo MoToR
2008 Carnet 25 Page 011 © ADAGP Paris 2017 Scan ham 0251679
Courtesy A&LE Fund
---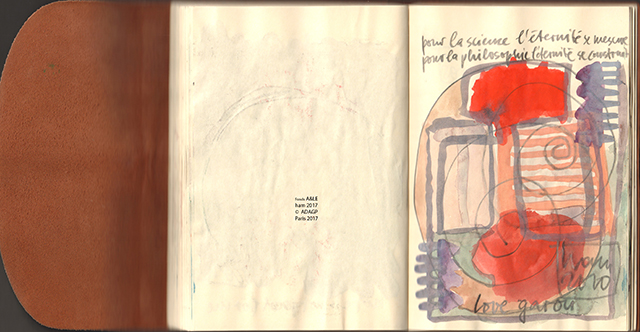 HuGo MoToR
2010 Carnet 37 Page 080 © ADAGP Paris 2017 Scan ham 0372445
Courtesy A&LE Fund
---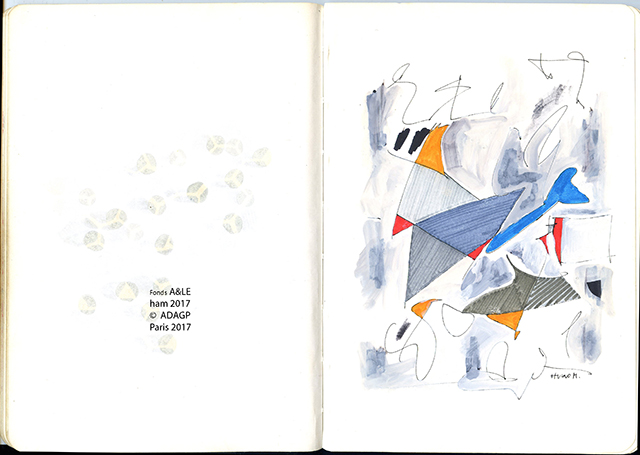 HuGo MoToR
1981 Carnet 01 Page 018 © ADAGP Paris 2017 Scan ham 0010018
Courtesy A&LE Fund
---

HuGo MoToR
2006 Carnet 17 Page 042 © ADAGP Paris 2017 Scan ham 0171268
Courtesy A&LE Fund
---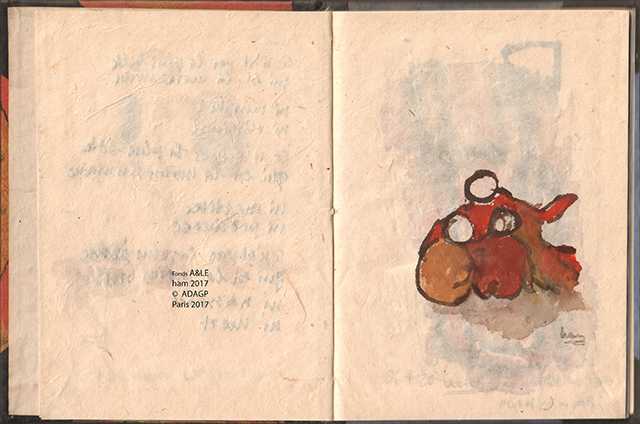 HuGo MoToR
2006-2009 Carnet 19 Page 003 © ADAGP Paris 2017 Scan ham 0191397
Courtesy A&LE Fund
---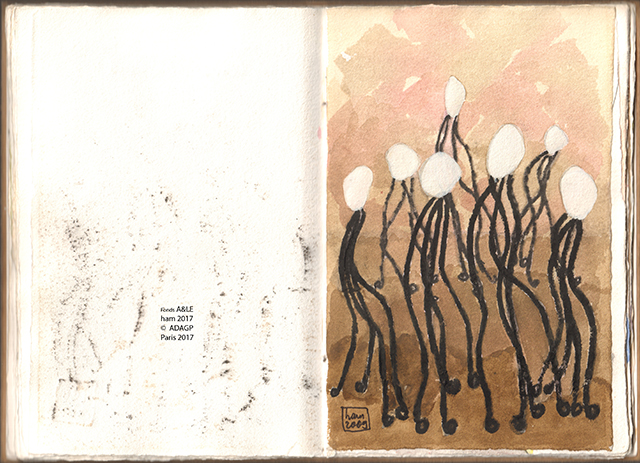 HuGo MoToR
2009 Carnet 29 Page 016 © ADAGP Paris 2017 Scan ham 0292004
Courtesy A&LE Fund
---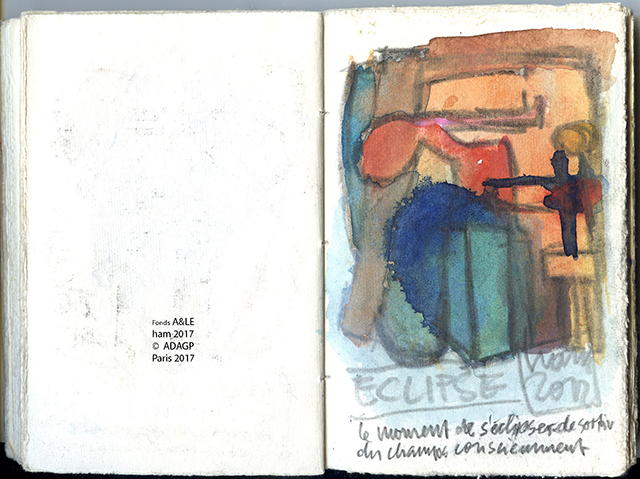 HuGo MoToR
2012 Carnet 39 Page 062 © ADAGP Paris 2017 Scan ham 0392583
Courtesy A&LE Fund
---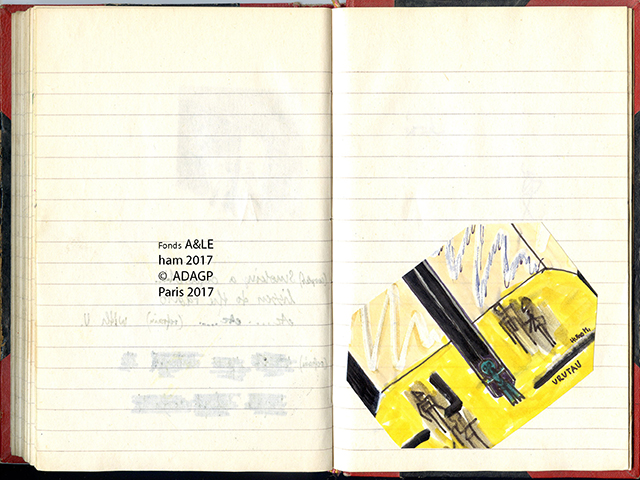 HuGo MoToR
1984-1987 Carnet 04 Page 095 © ADAGP Paris 2017 Scan ham 0040307
Courtesy A&LE Fund
---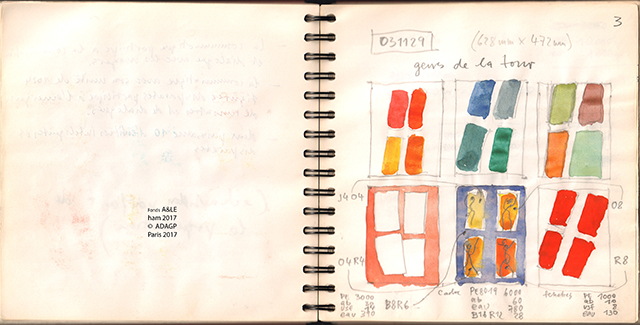 HuGo MoToR
2003 Carnet 13 Page 084 © ADAGP Paris 2017 Scan ham 0130983
Courtesy A&LE Fund
---


HuGo MoToR
2008 Carnet 22 Page 027 © ADAGP Paris 2017 Scan ham 0221542
Courtesy A&LE Fund
---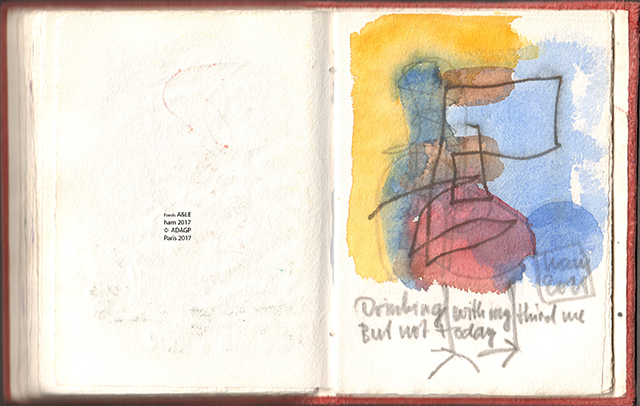 HuGo MoToR
2011 Carnet 35 Page 037 © ADAGP Paris 2017 Scan ham 0352316
Courtesy A&LE Fund
---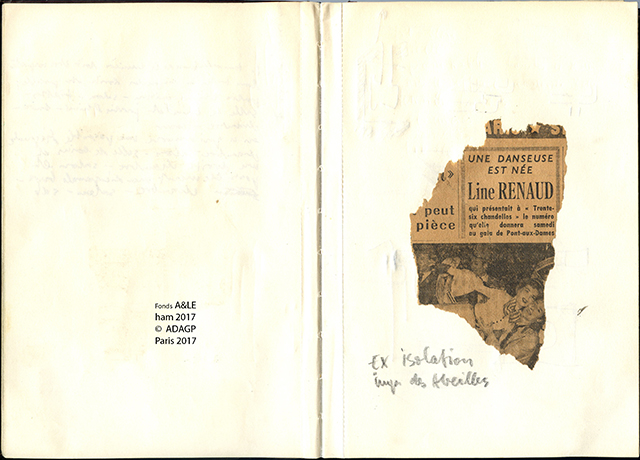 HuGo MoToR
1994-1995 Carnet 09 Page 019 © ADAGP Paris 2017 Scan ham 0090648
Courtesy A&LE Fund
---

HuGo MoToR
2006-2007 Carnet 18 Page 014 © ADAGP Paris 2017 Scan ham 0181324
Courtesy A&LE Fund
---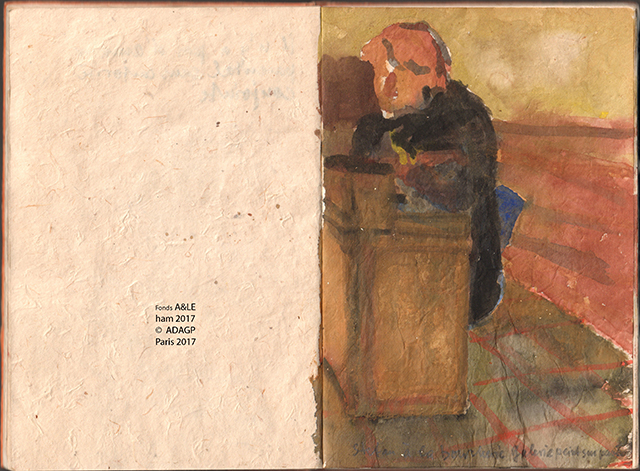 HuGo MoToR
2000-2008 Carnet 14 Page 015 © ADAGP Paris 2017 Scan ham 0141090
Courtesy A&LE Fund
---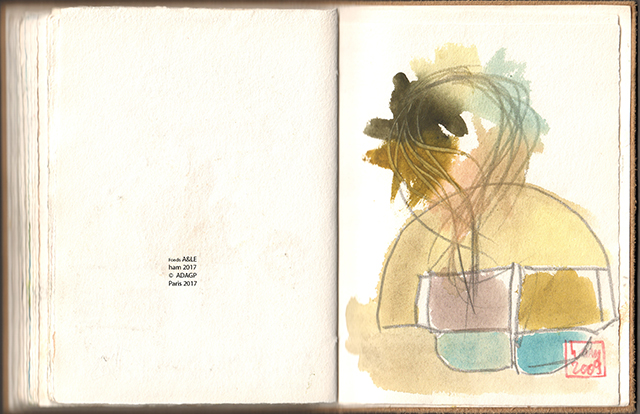 HuGo MoToR
2009 Carnet 31 Page 046 © ADAGP Paris 2017 Scan ham 0312144
Courtesy A&LE Fund
---

HuGo MoToR
2008-2009 Carnet 24 Page 022 © ADAGP Paris 2017 Scan ham 0241657
Courtesy A&LE Fund
---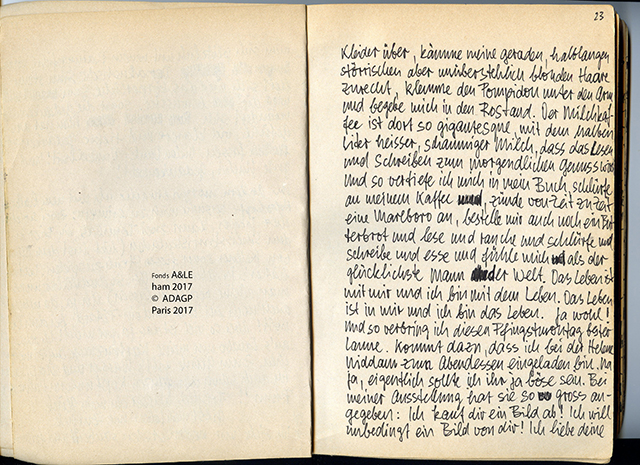 HuGo MoToR
1986 Carnet 05 Page 023 © ADAGP Paris 2017 Scan ham 0050337
Courtesy A&LE Fund
---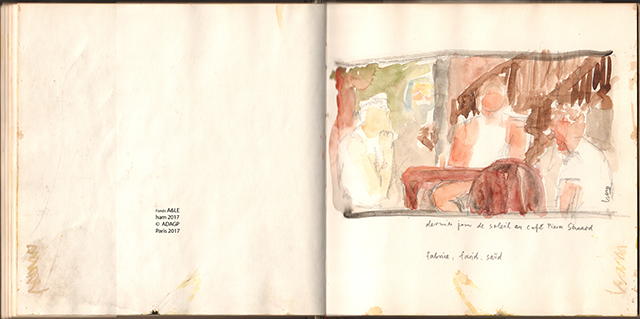 HuGo MoToR
2005 Carnet 16 Page 034 © ADAGP Paris 2017 Scan ham 0161169
Courtesy A&LE Fund
---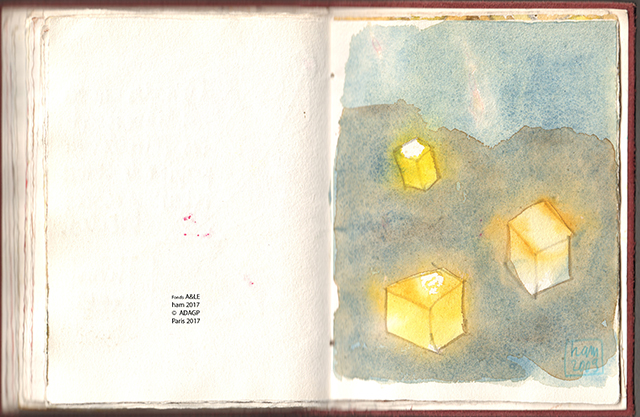 HuGo MoToR
2009 Carnet 32 Page 035 © ADAGP Paris 2017 Scan ham 0322179
Courtesy A&LE Fund
---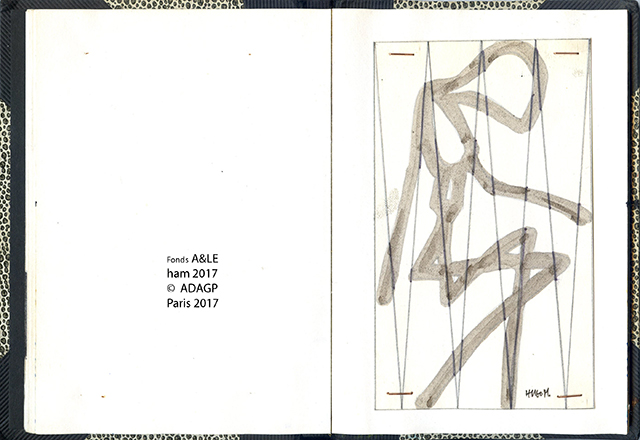 HuGo MoToR
1986-1987 Carnet 06 Page 008 © ADAGP Paris 2017 Scan ham 0060452
Courtesy A&LE Fund
---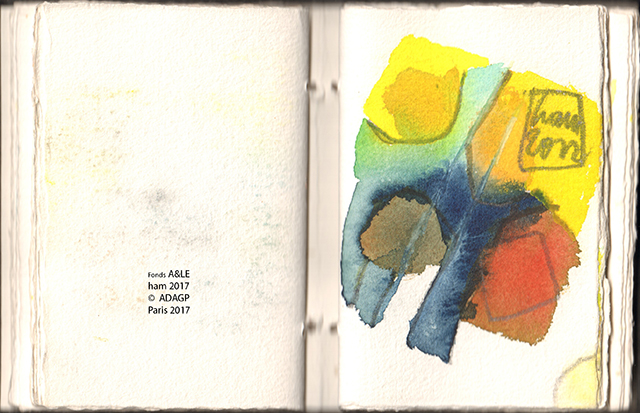 HuGo MoToR
2012-2013 Carnet 38 Page 016 © ADAGP Paris 2017 Scan ham 0382507
Courtesy A&LE Fund

---