A concrete wall, engraved by casting, for the courtyard of a country school.

Mr. Michel-Antoine Bourdon, Poet and Architect, proposes to me, at the end of 2002, an artistic intervention, correlative to the renovation and the extension of the school of Vaumoise, of which he is the architect. The Mayor and his municipal team came to my workshop at Blanc Mesnil. I presented them my project with the support of a painted cardboard model.
Very soon after, we signed a contract under the 1% artistic law.
Each of the 100 children of the school chooses from my archives the drawing of one of my 1024 figures, which I pour in the concrete. By this gesture I register the presence of each pupil in the symbolism of the work.
---
The realisation © ADAGP Paris 2003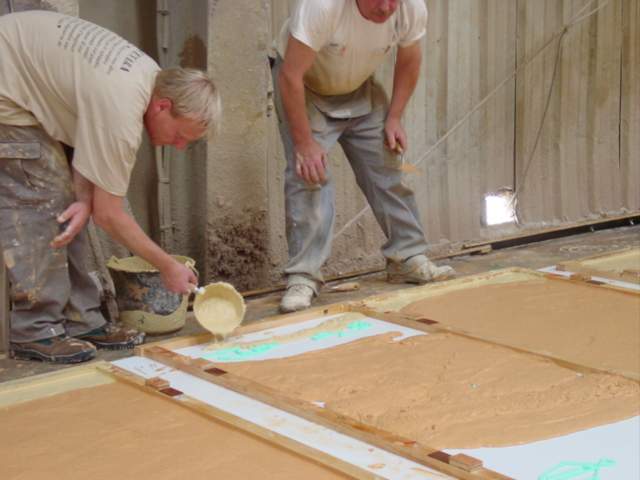 photo joakim saadi
Pouring a Composite Glass Cement and Ocher from Vaucluse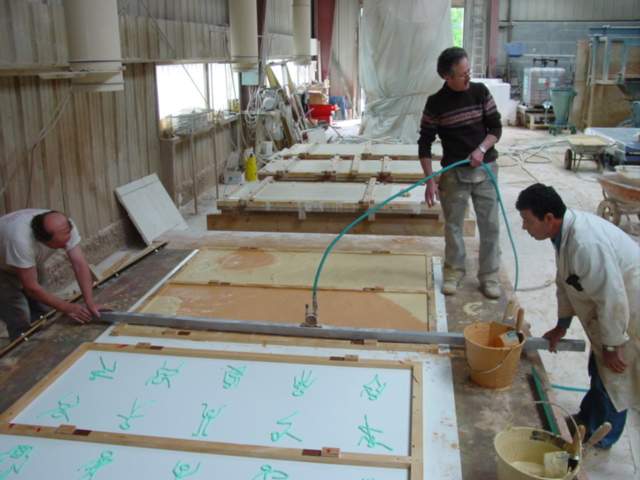 photo joakim saadi
Light vibration of the panels with a vibrating bar.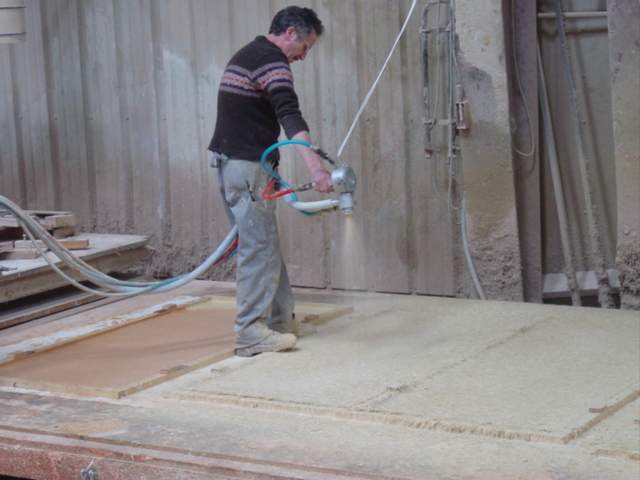 photo joakim saadi
Laminating treatment with an atomizer that sprays a composite of cement and glass.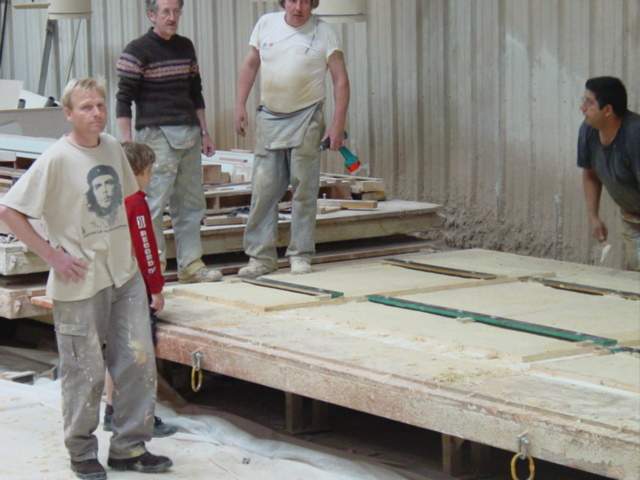 photo joakim saadi
Fasteners for hanging are laid in fresh CCV by a rudimentary but effective system.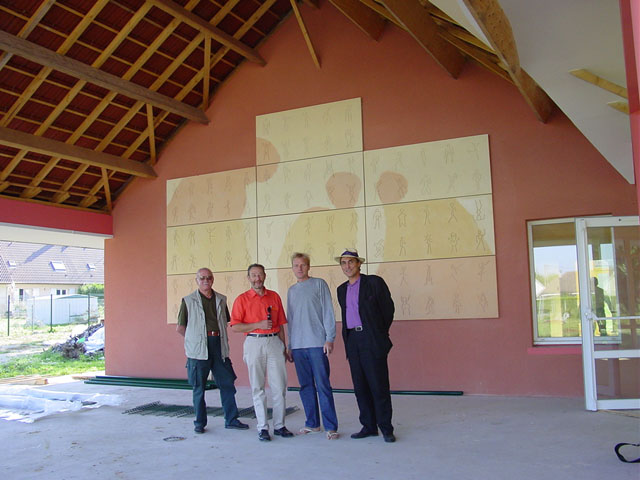 Autoshot de l'artiste
HuGo MoToR
Big Brothers and Sisters 2003 © ADAGP Paris 2003
Courtesy the commune of Vaumoise 1% artistic
With the assistance of Betsinor, Rhodia, Cesa
Molding of 10 cement and glass composite mortar panels, stained in the mass, rough formwork
CCV, Ocres de Vaucluse. 3m25 x 5m50
---
Reception of the work from left to right :
Mr. Bonnand, Deputy Mayor. Germain Nicolas, Mayor of Vaumoise. Mr. Hugo Motor, Visual Artist. Michel-Antoine Bourdon, Architect.
---