HuGo MoToR The performance of visitors invited to put themselves in the shoes of the sculptor © ADAGP Paris 2008
---
HuGo MoToR Black and white construed 2008 © ADAGP Paris 2008
Visitors are invited to carve the ecological concrete block (1), which I poured on the spot, the day before the opening. Those who venture there can by their gesture live here from inside "das Erlebnis" of their own Recto - Verso. They are in the installation.
---
April 12, 2008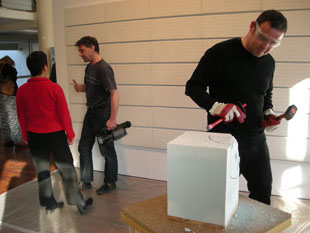 photo ham 0836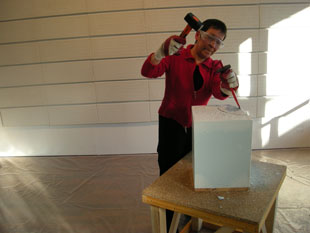 photo ham 0838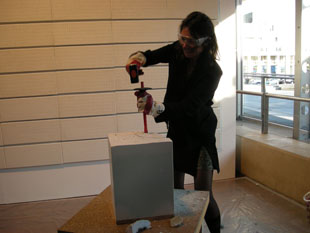 photo ham 0841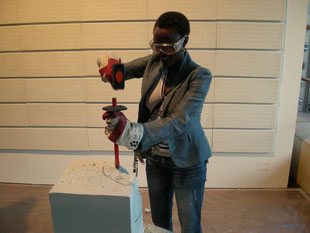 photo ham 0847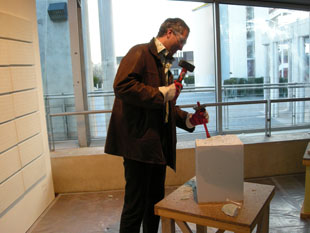 photo ham 0849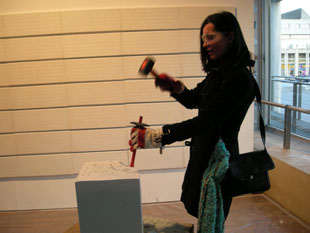 photo ham 0855
photo ham 0845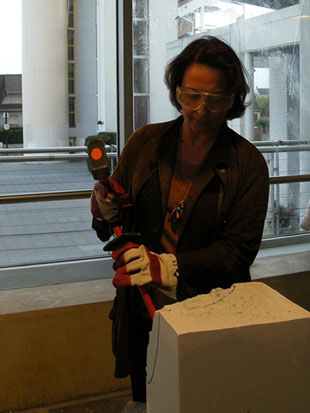 photo france guerin 0863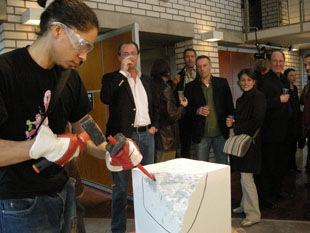 photo ham 0862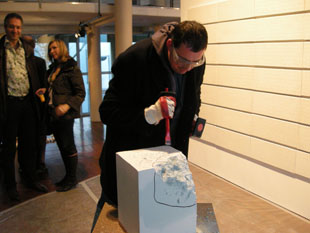 photo ham 0866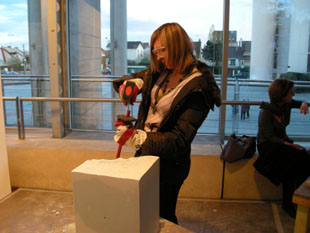 photo ham 0868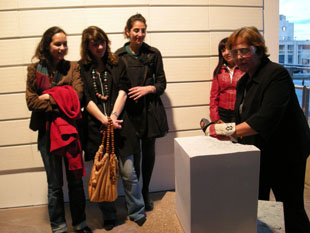 photo ham 0875
photo ham 0878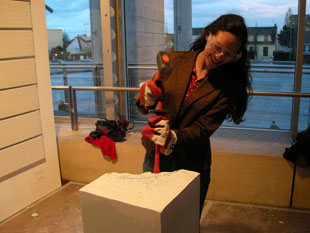 photo ham 0880
HuGo MoToR
Concrete block to carve on wooden table 2008
There is the real, the blood flowing in my veins, the work that I provide.
Cemroc® Cement, Marble Sand, Half Herringbone, Lattes, Wood Leaves, Nails and Screws. 66 x 66 x 102cm.
With the help of Holcim Beton France and Kerneos France
---
(1) 20 times less CO2 emitted in the cement production of this concrete block, compared to conventional cements.
---